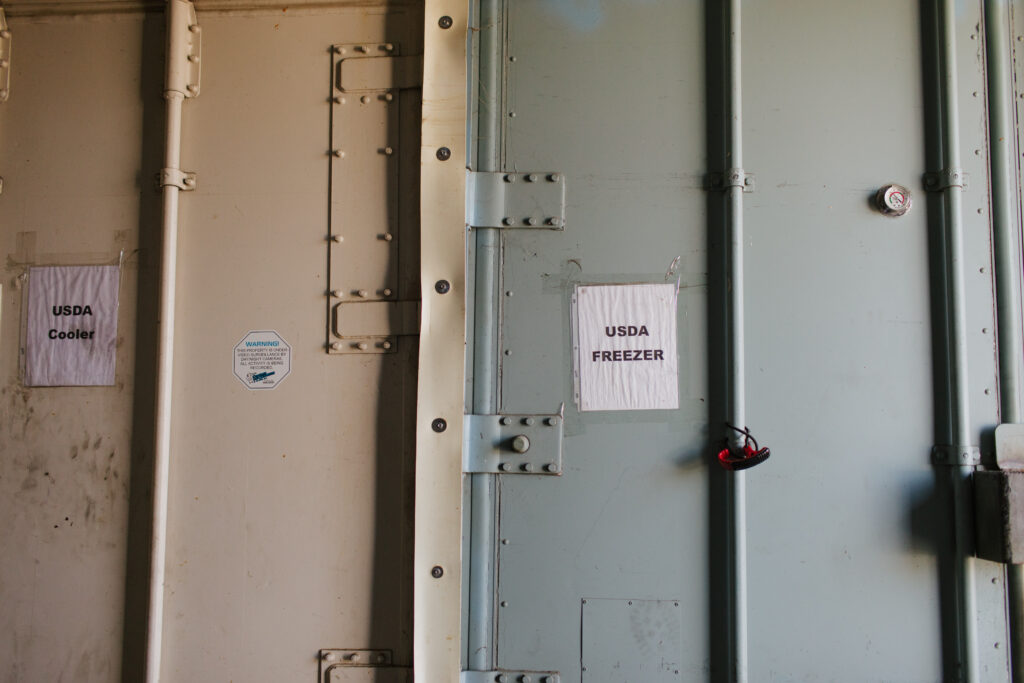 When planing for USDA processing please call us so that we can find the best time to fit your animals into our schedule, even before you schedule with your USDA approved slaughter house; we can only process so many animals a week.
We accept beef and hogs.
Beef are typically hung for 8-10 days.  
Hogs are typically hung just under one week before being processed. 
Please note that when processing through USDA, everything is automatically vacuum packed.  
We do not offer any type of smoked or cured meat for any animal under USDA processing.
If you have any questions at all please call the office for more information, we will be happy to help you.
Storage Fees
Each customer will be given two weeks to pick up their order with no extra storage costs added to their invoice. Storage fees are $15 a week for up to 3 boxes and $5 per box over three per week over the initial two week pick up time.  Any order left in our freezer longer than four months, with at least three warning calls will be considered forfeited and will be disposed of the best way we see fit.